Based in the town of Tábor (Czech Republic), Friall s.r.o. is a 100% Czech company producing frozen potato products for over 50 years. The traditional range of French fries, crinkle-cut fries and potato croquettes, made according to a unique recipe, has been extending step by step with additional potato products, mainly made from Czech raw materials. We have solely been using sunflower oil to prepare our products for several years. Among the new products in our range are various types of falafel, made from chickpea, which is well suited for vegetarians and vegans and contains no allergens. You can find our products in restaurants and canteens, as well as in small food shops and supermarkets across Europe. Friall products are also frequently purchased via online shops. We currently market popular products, also in organic quality, for cooking both in traditional kitchen equipment and in steam ovens.
We are #1 in the frozen potato product market in the Czech Republic. High product quality is our top priority. Our efforts to maintain both a high food quality and health & safety standard are certified each year through audits made by accredited companies. Friall holds IFS certification and has an HACCP critical-point management system in place.
Our products are made from top-quality raw materials, which are subject to stringent inspections. Owing to our many years' cooperation with Czech farmers, we can be assured that potatoes reach the production plant via the shortest route from the field. The delicate flavour of our products is also assured by the fact that the manufacturing process uses fresh potatoes at all times.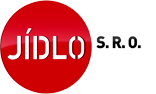 TV coverage of the popular show Jídlo s.r.o. on Stream.cz
Ketchup or tartar sauce? This is a crucial question when consuming popular delicacies! We are going to Tábor to have a look at the production of French fries, the consumption of which amounts to 3.5 kg per capita per year in the Czech Republic. You will learn, among other things, some tips on how to prepare them properly and what to watch out for when buying them. "I think the Czechs are too focused on price. They think that more expensive products are of the same quality as the cheaper ones", says Ing. Josef Hlavinka, the director of the company Friall s.r.o.
Jídlo, s.r.o. - reportáž Hranolky Jídlo, s.r.o. - bonusový materiál Krokety