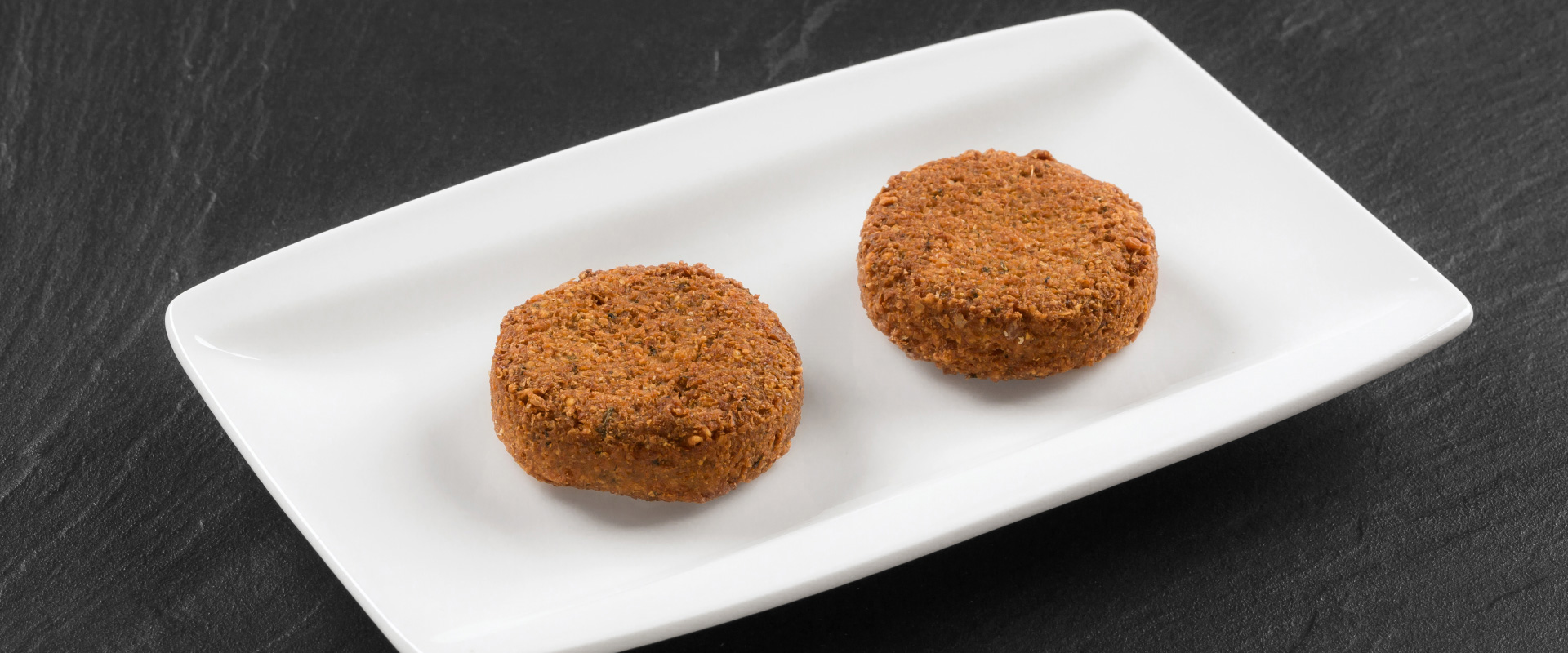 Falafel chickpea patties
Chickpea balls pre-fried, deep-frozen.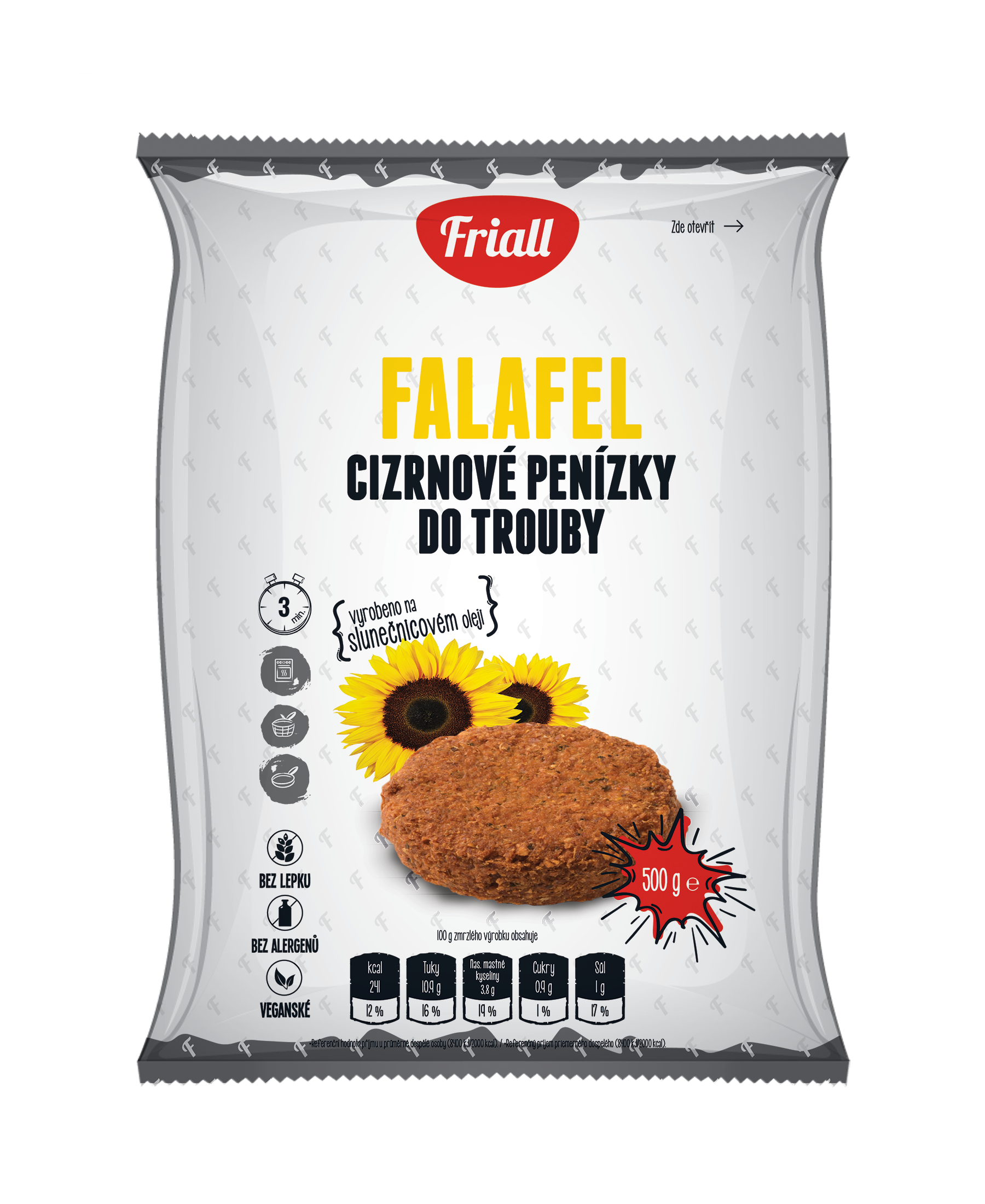 Ingredients
Chickpeas, drinking water, sunflower oil, salt, onion, garlic, parsley, cumin, coriander, white pepper, fenugreek, spice mix.
Instructions for preparation
Oven: Bake in a preheated oven at 220 °C for 12 to 15 minutes, in the middle of cooking turn patties.

Pan: patties fry preheated oil for 6–8 minutes until golden.

Deep fryer: fry in oil preheated to 175 °C for 3–5 minutes until they are gold.