Spice wedges
Potatoes Wedges, pre-fried, deep-frozen.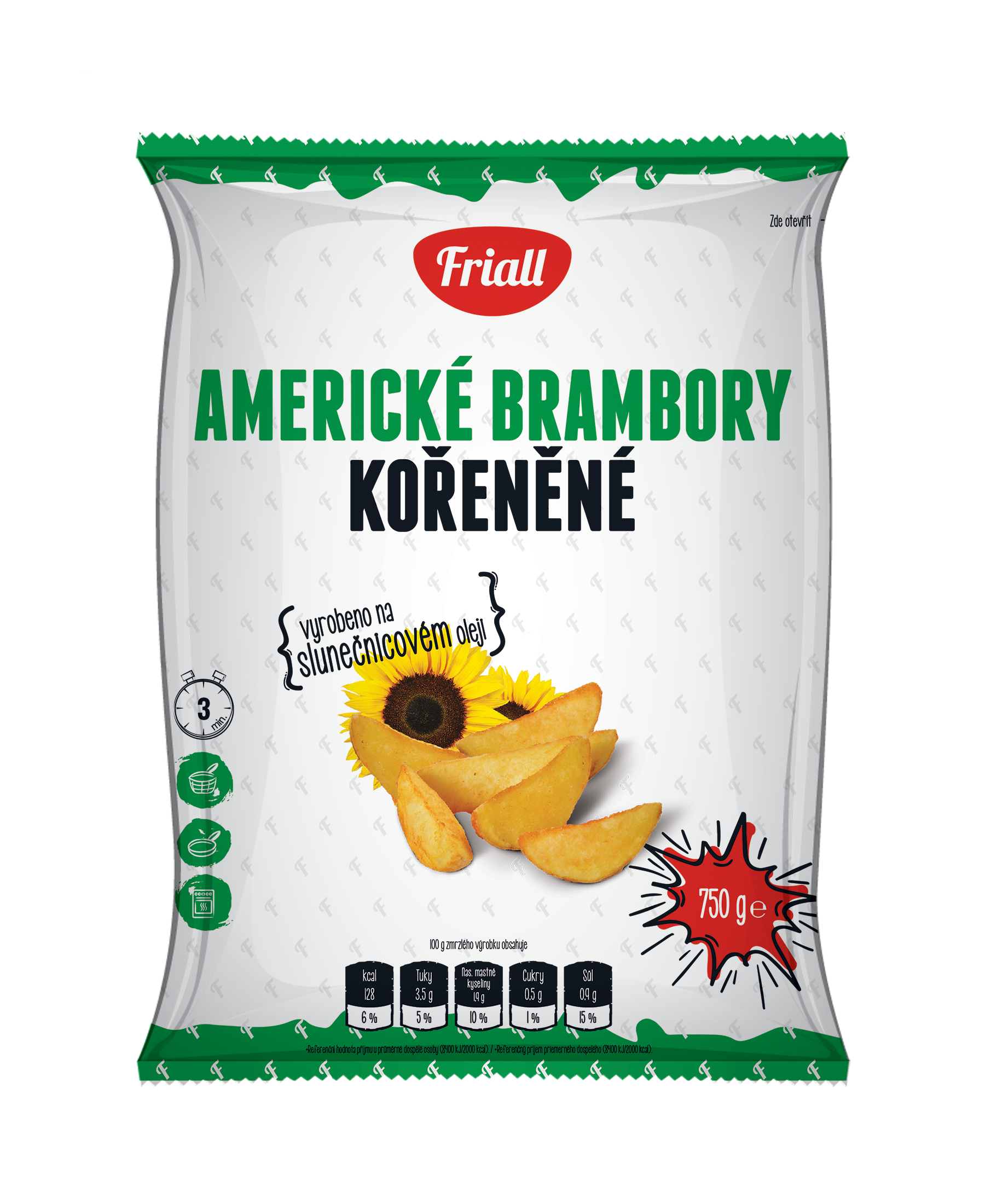 Ingredients
Potatoes, sunflower oil, modified starch, mix of spice and dried vegetables, dextrin, rice flour, salt, xanthan gum.
Instructions for preparation
Oven: pečte uprostřed předehřáté trouby na 220 °C po dobu 15–20 minut do zlatova, v polovině pečení dílky obraťte.

Pan: heat oil, fry a small amount of wedges for 6–8 minutes until golden brown.

Deep fryer: fry in preheated oil 175 °C for 3–5 minutes until golden brown.