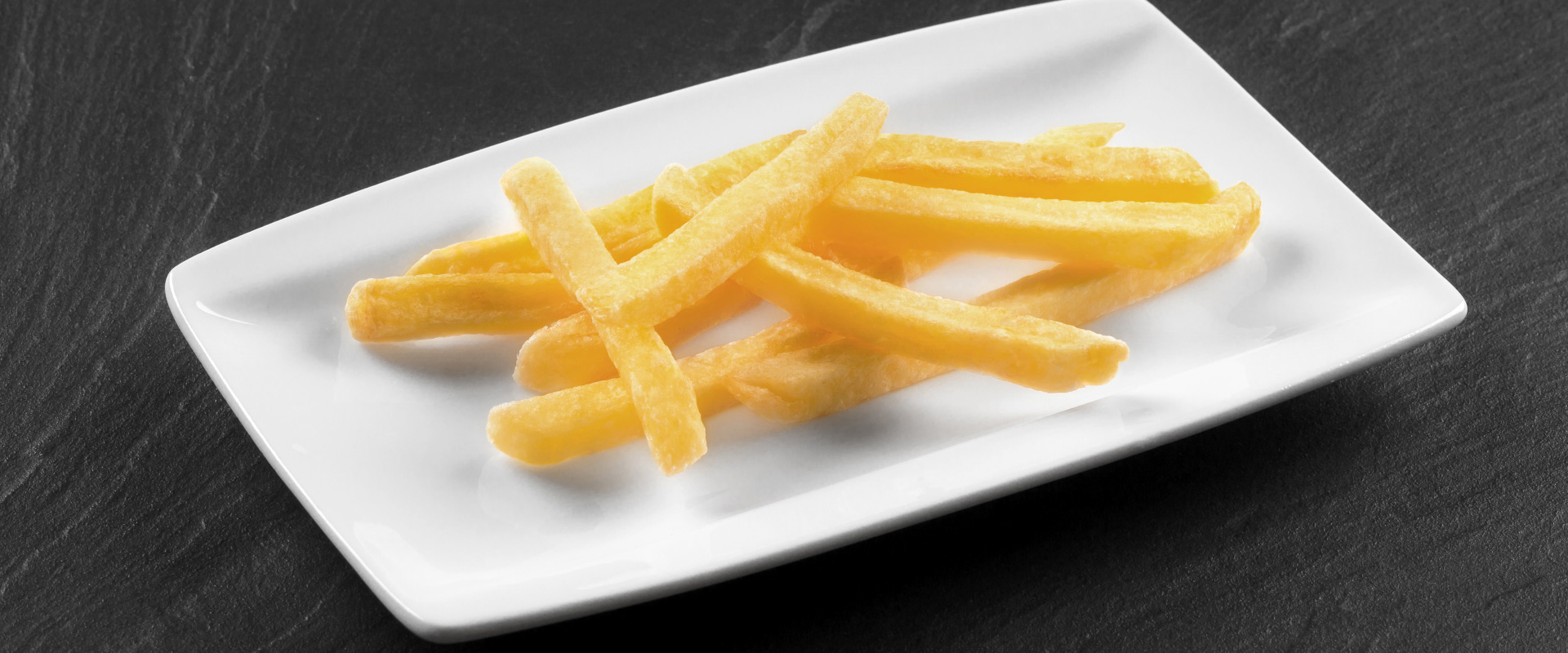 French fries 9x9
French fries of the best quality.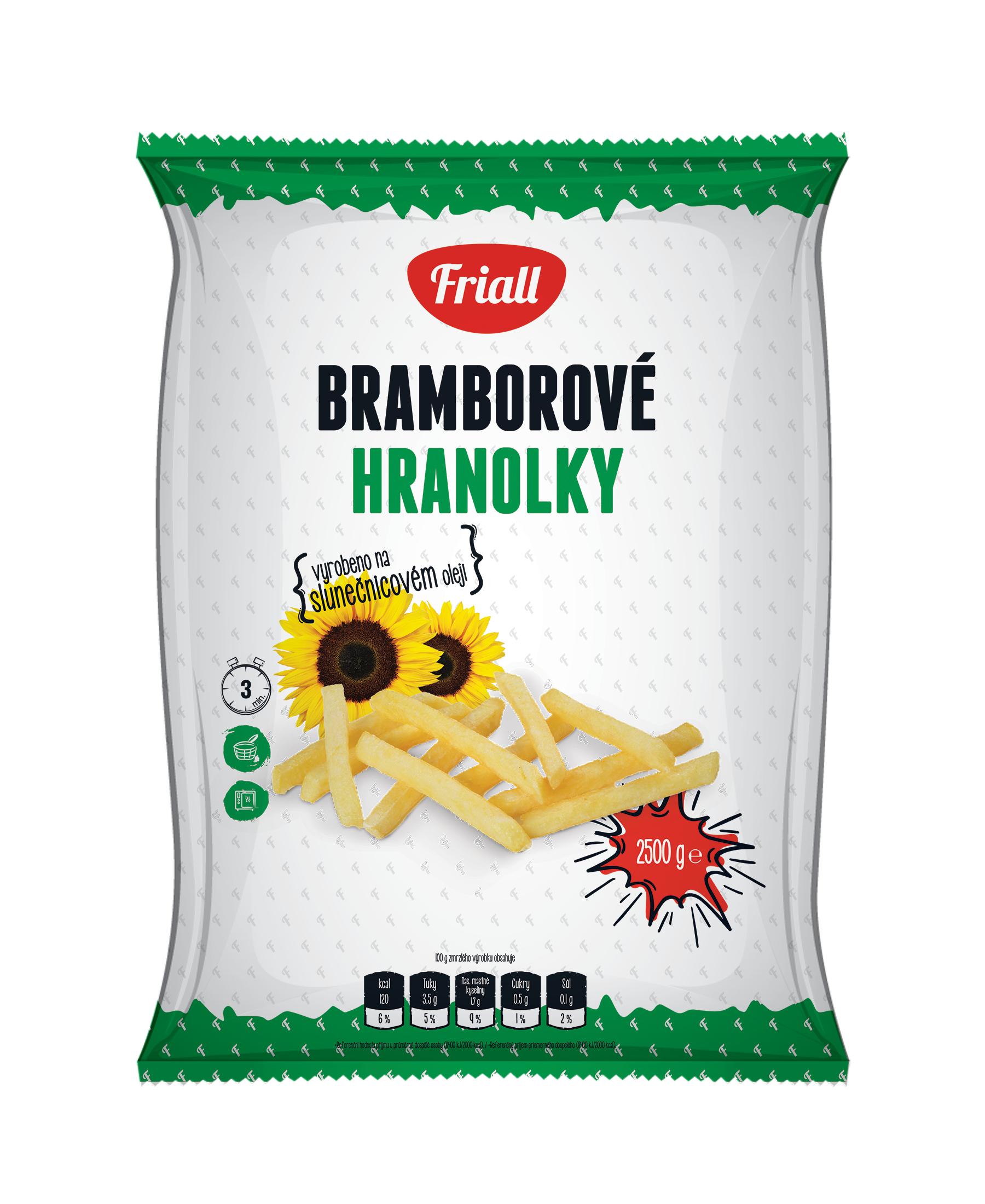 Ingredients
Potatoes, sunflower oil.
Instructions for preparation
Deep fryer: Fry in oil preheated to 175 °C for 3-5 minutes until golden and crisp.

Combi streamer: bake in the middle of a preheated combi steamer at 220 °C for 10-12 minutes until golden, turn the product in the middle of baking.