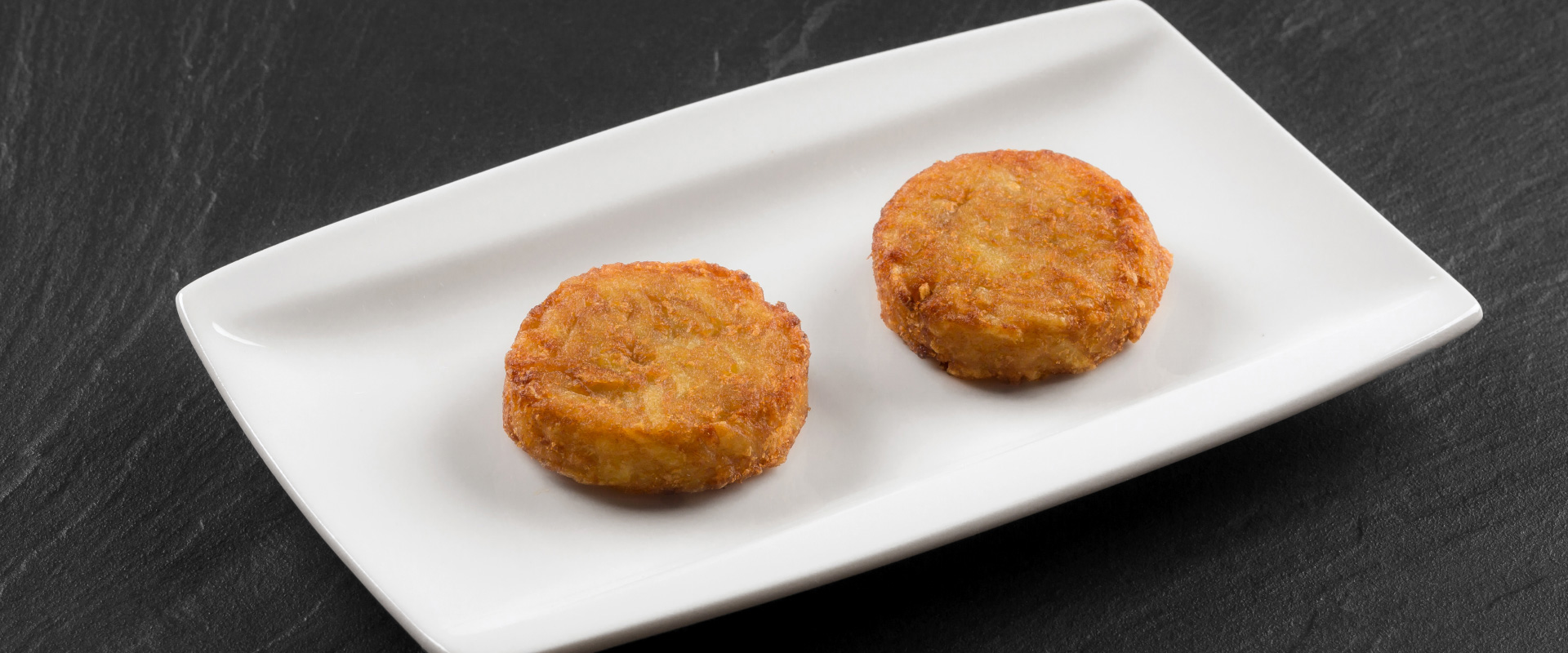 Mini rösti
Potato pancakes with onions, pre-fried, deep-frozen.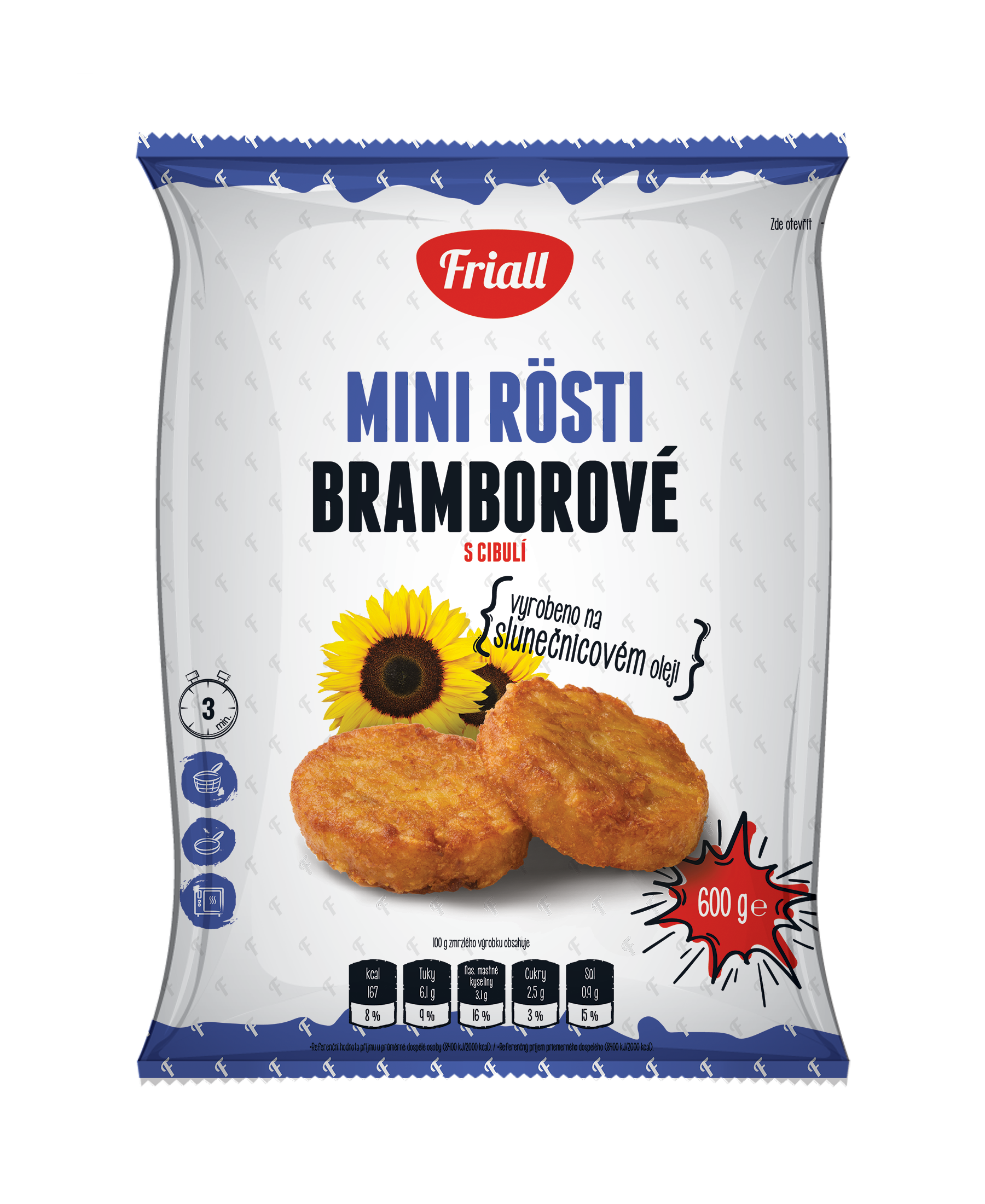 Ingredients
potatoes, sunfl ower oil, dried mashed potatoes (potatoes, mono- and di-glyceride of fatty acids, ascorbyl palmitate, curcumin), dried onion, potato starch, edible salt, pepper.
Instructions for preparation
Pan: fry in preheated oil to golden color.

Deep fryer: fry until golden brown in oil preheated to 170 °C for 3–5 minutes.

Combi streamer: bake in the middle of a preheated combi steamer at 220 °C for 10–12 minutes until golden, turn the product in the middle of baking.