Spice wedges
Potatoes Wedges, pre-fried, deep-frozen.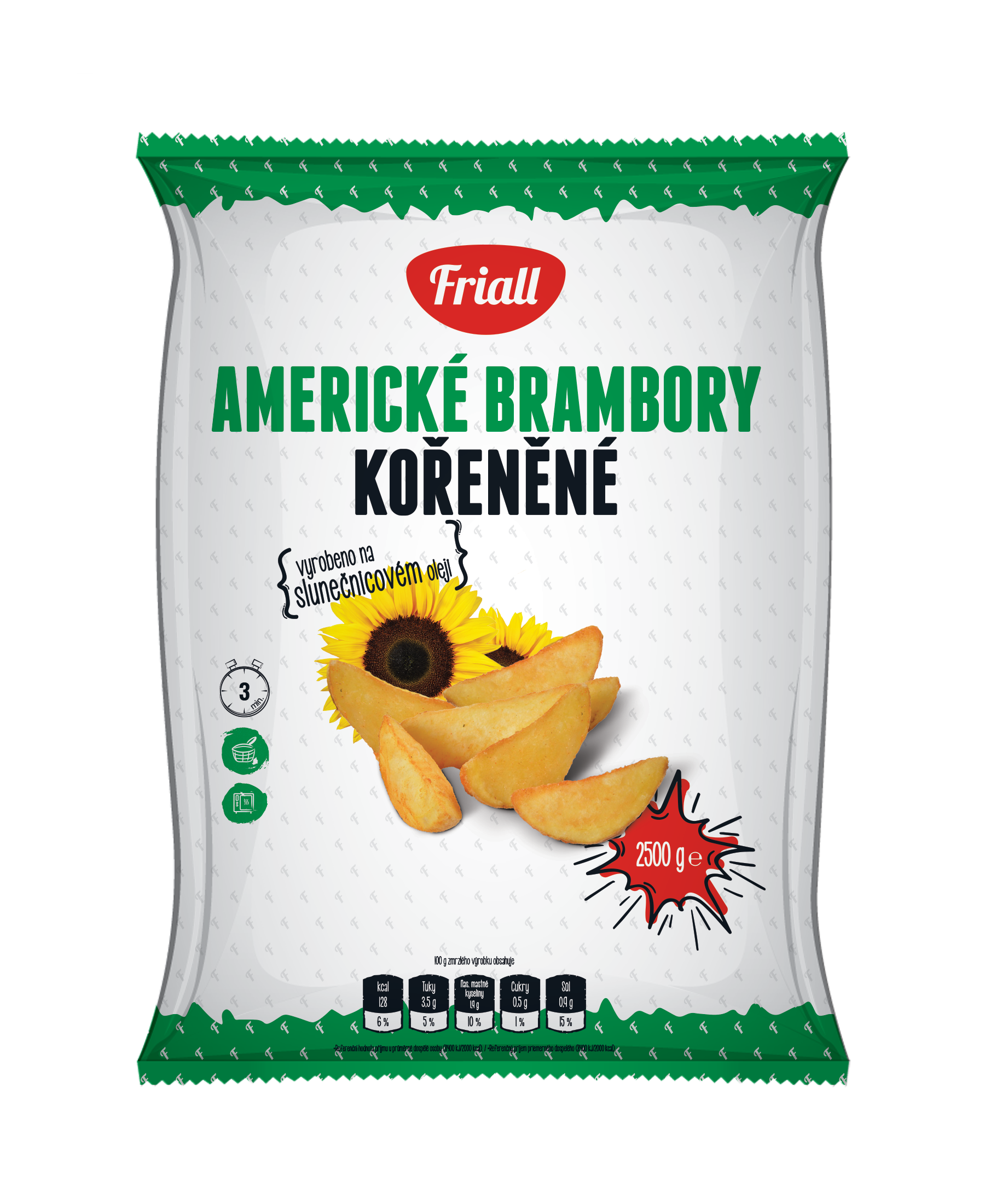 Ingredients
Potatoes, sunflower oil, modified starch, flavoring mixture (garlic, onion, parsley leaves, sweet pepper, yeast extract, flavoring, coloring (paprika extract), dextrose, ground cumin, oregano, rosemary), dextrin, rice flour, salt, xanthan gum.
Instructions for preparation
Deep fryer: fry in oil preheated to 175 °C for 3–5 minutes until golden and crisp.

Combi streamer: bake in the middle of a preheated combi steamer at 220 °C for 10–12 minutes until golden, turn the product in the middle of baking.