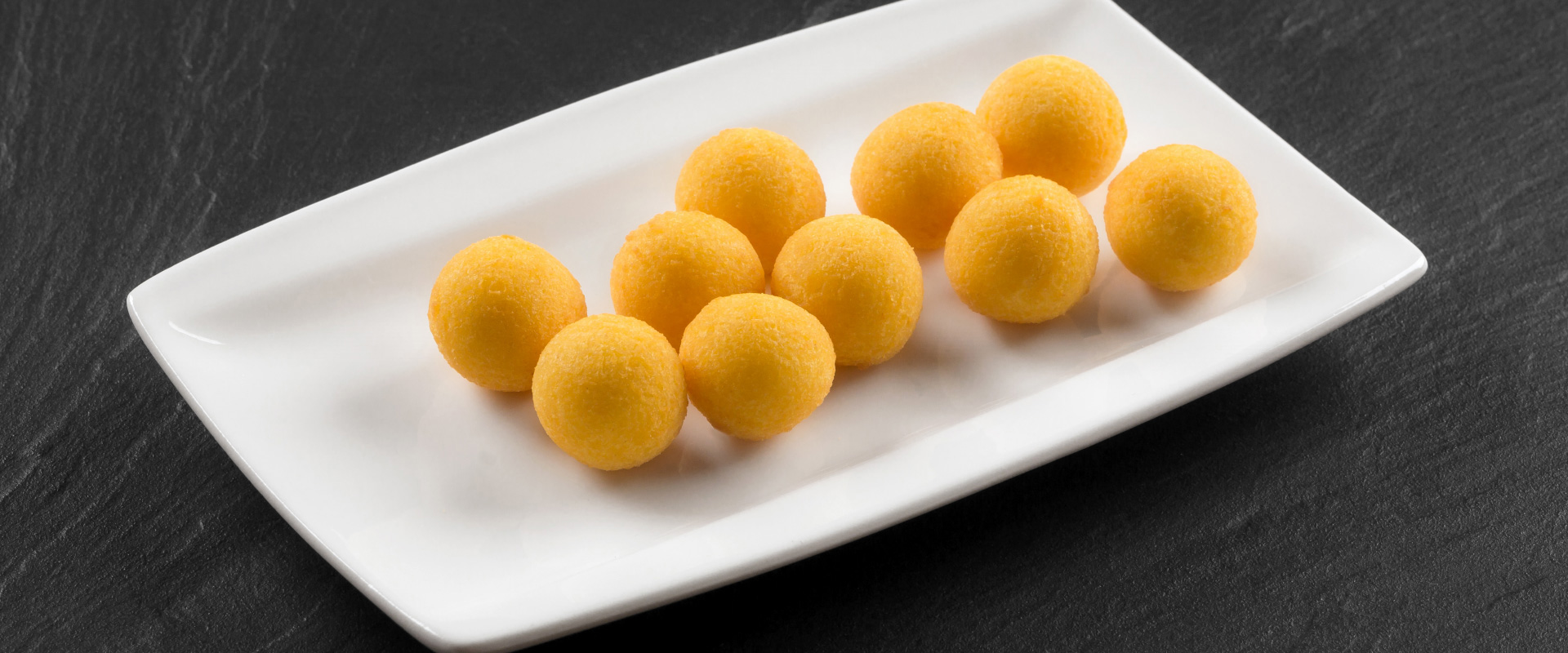 Tábor croquettes
Unique potato croquettes made according to a Tabor recipe.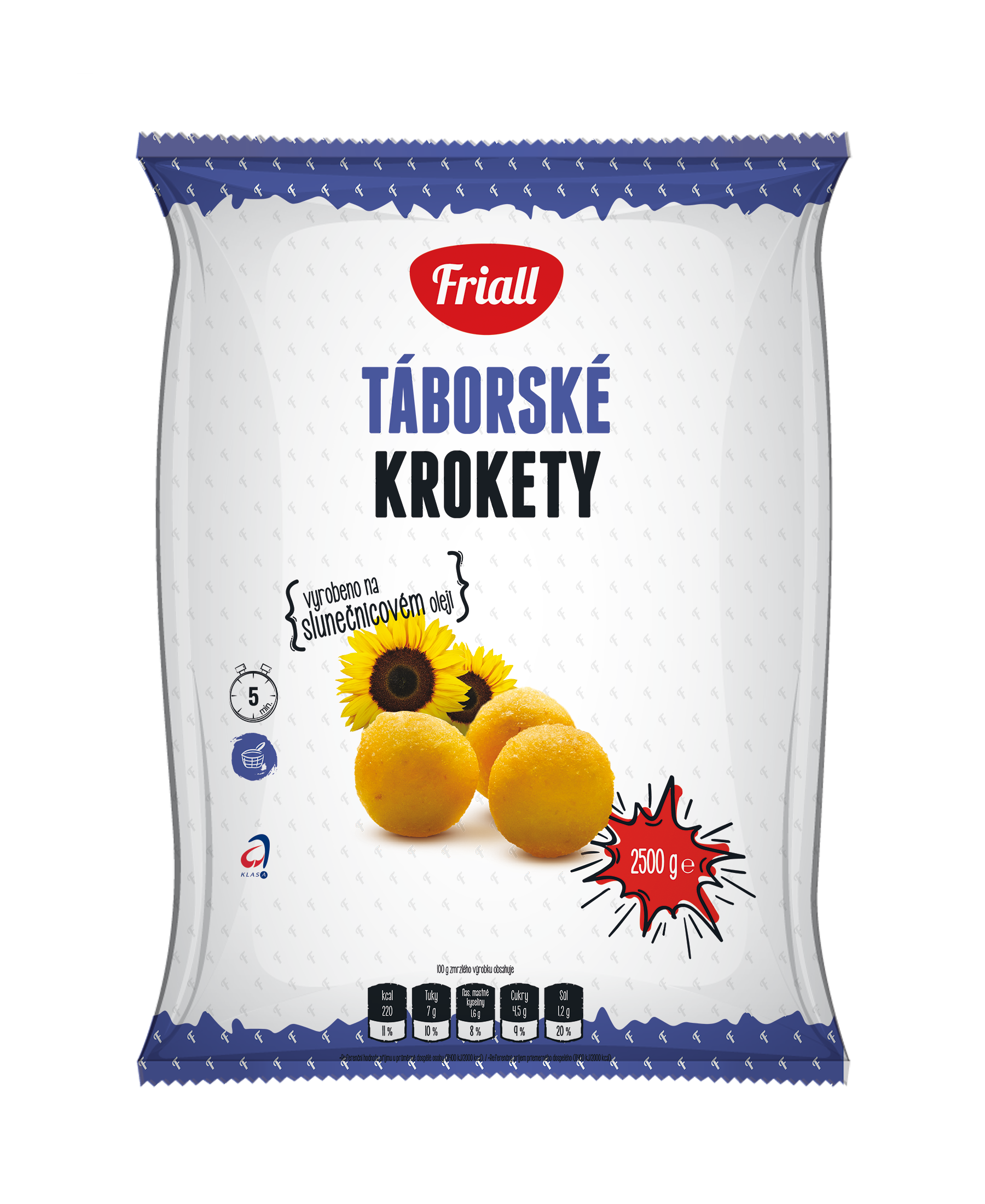 Ingredients
Potatoes, wheat flour, dried eggs, sunflower oil, cheese (milk), edible salt, leavening agent (wheat flour, leavening agents: disodium pyrophosphate, sodium carbonate), pepper.
Instructions for preparation
Deep fryer: fry until golden brown in oil preheated to 150–160 °C for 5–6 minutes.